As an SEO professional, people often ask about my utility belt. Every time this happens 10 year old me gets a high five. Since I learned to read in order to find out what Batman did next, having any kind of "utility belt" at an adult job was kind of a life goal. This got me thinking, what if Batman did SEO? Obviously a guy with unlimited money who needs an entire cave to store his gadgets would only use the best tools and techniques. To get a sense of how Batman might try to optimize a website, here's how some of the top SEO programs and methods relate to the go to items in his utility belt.
Ahrefs = Bat Computer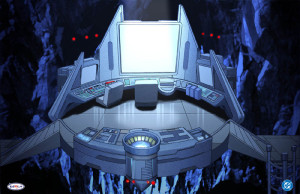 The Bat Computer knows everything. Yes, it doesn't literally fit in Batman's belt but bear with me. Batman takes the information from the Bat Computer everywhere and starts most cases there, so it's fair to call it one of his most important crime fighting tools. The Bat Computer boasts complete histories on anyone who's ever j-walked in the DC universe. Batman, Alfred, and more than a few Robins have used it to run reports isolating common traits among multiple variables while pulling all the relevant details from someone's background. Sound like any backlink checker you know? Ahref's ability to pull backlinks from multiple sites makes it an indispensable part of SEO. SEO audits, competitor research, and some aspects of broken link building can all be done with this tool. The feature where backlinks from multiple domains are compared and sorted into link categories really separates Ahrefs from other backlink checkers.
 ScrapeBox = Supersonic Bat Beacon 
Ever wish you could summon hundreds of creatures to do whatever you needed. Batman can. For years his utility belt has been equipped with a sonic device that attracts hoards of actual bats with the push of a button. Batman never uses the real bats as a replacement for actual super heroing. He calls them in to finish a job as a part of a dramatic get away or to help with an interrogation, because honestly who wouldn't confess everything to someone that controls lots of bats. This should remind SEOs of ScrapeBox. The self proclaimed "Swiss army knife of SEO" can scour the web for expired domains, relevant keywords, YouTube stats, and more, as if you had thousands of web savvy bats helping with your research.
SEO Quake = Bat Goggles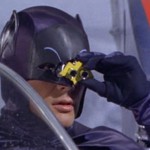 Batman routinely beats Superman and DC's many other overpowered mutants and aliens by out thinking them. Punches are normally involved as well but credit for the win always goes to strategy over strength. A master tactician is useless without accurate and relevant information. Before Batman approaches a bad guy he scopes out the area with Bat-Goggles. These things give him all the information he could possibly want before a fight. I have the same relationship with my SEO Quake toolbar. It tells me everything SEO related about a website before I start link building or making recommendations to a client.  Anyone even passively interested in digital marketing should get this free tool. Knowing the number of Google indexed pages, SEM Rush backlinks, link domain info, Bing indexed pages, Alexa rank, the sites age, and SEM Rush rank right from the SERP can make anyone seem like a Batman level strategist.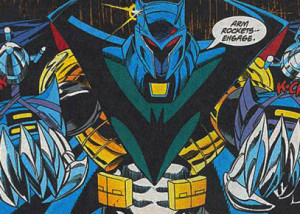 There was an era in SEO where commenting on blogs with a high domain authority was an easy way to get high value backlinks. Blogs got tired of spam posts and gradually began to put up barriers against one off comments for link building. This is actually better for everyone since nobody would read a blog full of spam comments, reducing the site's link value, and most blogs wouldn't be happy as link farms. Despite it being inherently unsustainable, there was a time when SEOs were all about mass blog commenting. Batman fans are aware of Knightfall. For everyone else, there was an era in comics when Bruce Wayne had his back broken and was forced to pass the Batman mantle to Jean Paul Valley, better known as the Knights Templar inspired vigilante Azrael. Among other things, Azrael brought arm rockets to his time has Batman. Kind of like mass blog commenting for SEO purposes, a Batman who is not Bruce Wayne and relies on arm rockets was unsustainable. Some Batman fans remember Azrael fondly but to most Knightfall, like mass blog comments for SEO, is seen as being fun while it lasted and leading to a much better present.
Screaming Frog = Grappling Hook/Bat Claw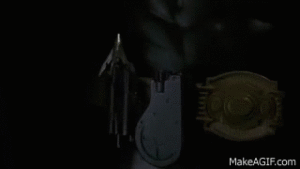 A multifunctional tool for both offense and defense. A grappling hook assisted swing kick is one of the most iconic Batman moves. He's also known to use it for a quick escape. Screaming Frog's many functions also mean it can also be used for offense or defense, which in SEO means link building or fixing internal errors. As the most comprehensive and in my opinion, legible SEO spider, you can use Screaming Frog to quickly identify redirects to repair on your own property and to find broken links on sites with complimentary content.
HideMyAss (or any other reliable proxy) = Smoke Bomb
Probably the easiest one on the list. A quick distraction is really handy in Batman's line of work so smoke bombs have been one of the most consistently used items in his utility belt. Most SEOs don't need stealthy diversions but they can benefit from being invisible from time to time. Fun fact, Hidemyass can also unblock YouTube in most offices.
Forum Posting = Bat Ear Projectiles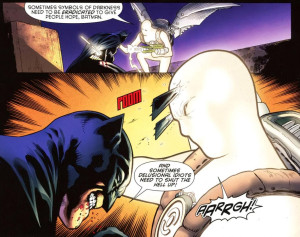 Another one for people that actually read the comics. This one got a lot of those people upset when it was released and rightfully so. Spring loaded ears are dumb. Batman is smart. Also, having the cowl suddenly switch from fabric to something that can shoot other things is a bit much, even for a comic book. But in the moment, specifically just the part where Batman shoots his ears into The White Knight, the gadget is very effective. It doesn't work as part of the Batman mythos but you can't deny ear blasts succeed when it comes to hurting the bad guy. This reminded me of forum posts. They might not work to raise rankings like they once did but can serve another less obvious purpose. Directing highly relevant traffic to your site. Encouraging positive forum posts in your niche, the same way restaurant owners look for reviews, or having an SEO write a few honest summaries of your features introduces your website to a highly captive audience in its niche. The value isn't necessarily in the link juice but in the engaged and therefore more conversion ready traffic forum links can provide. Depending on the business one extra conversion can cover SEO expenses for months.
Blogs = Batarangs
Over the years Batman's signature tool has been used poorly, expertly, and every way in between. Auto-pilot in Batman Returns, electrified in too many comics to list, or in classic throwing star form, Batarangs are customizable for any enemy just like any client can create a blog with entertaining content in their niche. That said, batarangs are great at taking out henchmen but don't really do that much damage to stronger villains like Clay Face or Killer Croc. When a batarang dispatches a serious threat, it normally involves some creative thinking, like using one to break open a nearby vat of chemicals that counters the villain's powers. For SEO simply having a blog won't help anyone. It has to be optimized towards a goal. Before any post is published, run it through Yoast SEO plugin to ensure its meeting basic technical and on page SEO requirements. More importantly, the content itself has to be engaging and provide some kind of value to potential customers in order to keep drawing them to the website. SEO professionals can help writers come up with interesting topics with content gap analysis, keyword research, or in some cases user flow analysis.  Putting some thought into what each blog post is about and real effort into writing, editing, and promoting it is the difference between blindly chucking a batarang and aiming straight at your enemy's weak spot. It's also the difference between wasted effort and an increase in engaged users.
Guest Posting = Robin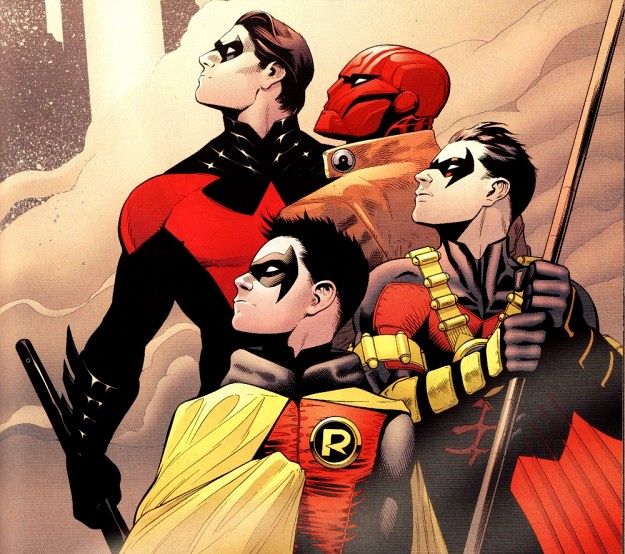 Yes I know Robin is not a tool (okay sometimes Tim Drake is a tool). No matter who's acting as boy wonder, they're always an essential part of Batman's success. Alfred is fond of saying "The Batman needs a Robin" which is often a euphemism for "Bruce, swallow your damn pride and ask for help". It is sometimes possible for Batman to get the job done on his own but working with a Robin usually makes things go smoother. This is a lot like guest posting. Natural links from relevant high authority domains are what every website is after but you can't get them without reaching out and basically asking for help. You have to be willing to put yourself out there and take the time to create engaging content that another site might want to post but has every right to reject. Working on guest posts is a high effort high reward task for SEOs, not unlike training a crime fighting partner. They take a lot more time to put together than other types of links but have the greatest positive impact on a site, in terms of link value and by exposing it to a related captive audience. Of course all that effort can be for nothing if nobody will post your article. Which is why as link building grows more and more sophisticated SEOs will need to develop guest posting relationships with authoritative sources in order to provide clients with a steady stream of natural backlinks.  They'll need to resemble the "well oiled machine" of Bruce Wayne and Dick Grayson near the end of his first stint as Robin, where both sides worked towards very similar goals and reached them using their complimentary skills. Establishing a regular guest posting network provides SEOs with a reliable way to generate backlinks while the sites hosting the content get a consistent supply of high quality articles.
Varying Anchor Texts = Shark Repellent 
No discussion of Batman's utility belt is complete without mentioning the shark repellent. Personally, I love Batman 66 but understand that times have changed and what worked in the past can look stupid now. What people who like to criticize the Adam West movie never admit is that Batman's shark repellent is still there, only updated for a much less campy time. Now it looks like this: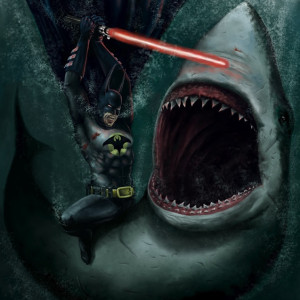 or it shows up in Batman's underrated superhuman ability to not fight sharks in water that often. Years ago shark repellent in an aerosol can made sense. Not anymore. Once you could just throw a bunch of identical anchor text links at a site and the volume would cause an increase in rankings. Not anymore. Varying anchor texts are the less campy version of Batman's shark repellent as they represent a common sense solution to a longstanding problem.  Changing anchors for a given keyword allows for natural looking links that actually last and will improve the site's ranking for that term. Just like avoiding sharks means Batman can leave the repellent at home.
Homemade Slippers = Homemade Slippers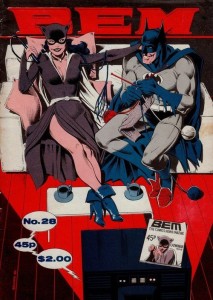 Everyone should be comfortable while they work.